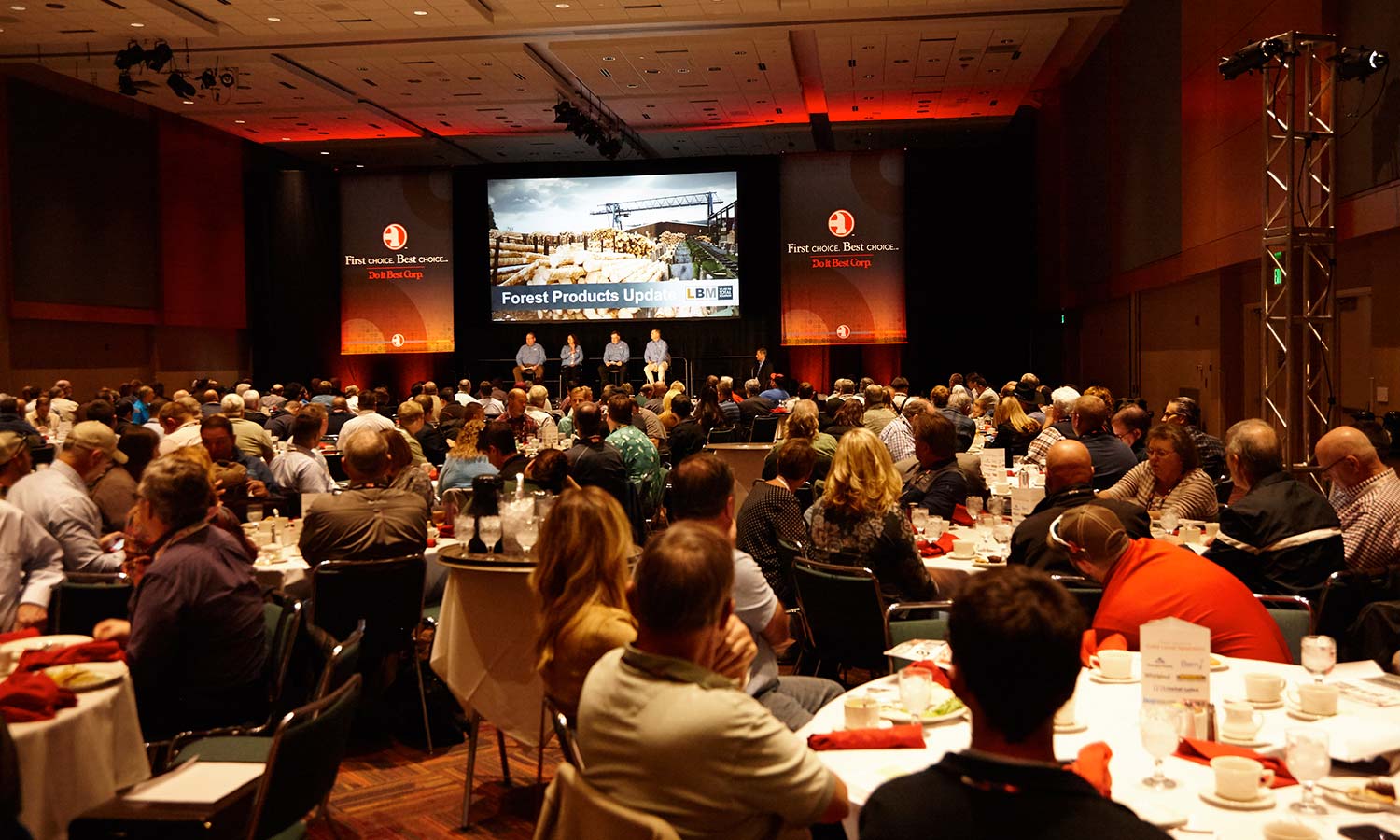 BUYING MARKETS
Do it Best markets are your opportunity to discover firsthand how our longstanding mill and vendor relationships, digital marketing services, and pro/tradesman planograms can help you achieve long-term profitability as well as immediate sales.
You'll meet the experts—Do it Best leaders who are ready to share strategies and customizable tools that can be implemented in days. We'll keep you up to date on the LBM industry through an exclusive LBM market update, LBM-specific education opportunities, and a reload benchmarking session.
Don't forget to check out the thousands of exceptional purchasing opportunities available only at this event, including the LBM super Saturday specials. And as our guest, we'll treat you to a Friday night reception for LBM only.
Come see for yourself how Do it Best is supporting our members as their first and best choice for lumber and building materials.