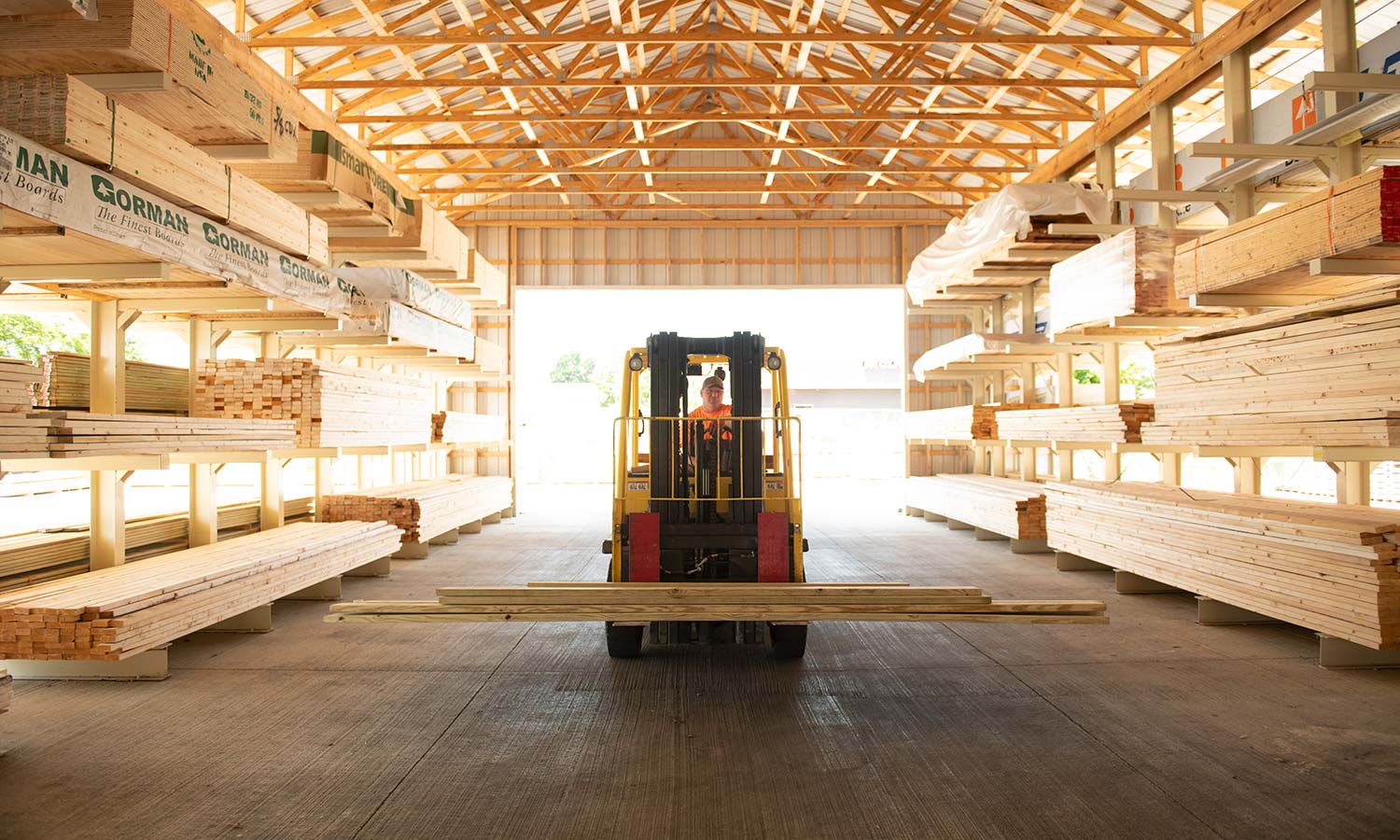 RUN SMART
Do it Best supports your business by providing a menu of programs to meet your unique needs.
Reload Centers
The largest nationwide network of strategic locations ensures we have inventory volume and equips us to quickly replenish your inventory to meet customer demand.
Lower member inventories create more member turns
Minimizes risk of market fluctuations
Mix and match products by the truckload
Millions of board feet available on a daily basis
Reserve Inventory
Our exclusive Reserve Inventory Program provides extended dating on lumber and building materials, enabling you to lock in project / bid pricing or inventory for truss/wall panel manufacturing.
Lumber Futures Program
Often used in conjunction with Reserve Inventory, Lumber Futures allows you to lock in profits and mitigate risks on long-term projects.
Basis trades allow you to purchase lumber in the future at a lower than market price
Largest user of EFP (Exchange for Physical)
Forward pricing allows you to quote product up to a year in advance
Freight Management Services
Our 25-year partnership with the industry's premier transportation provider ensures you get what you need, when you need it—and we proactively send you delivery information to keep you ahead of the curve.
Proprietary algorithm software provides optimized rail car and truckload delivery
Daily update on rolling railcars
Three times a week truck delivery updates available
Available to help members move freight
Education
Who is educating the next generation of LBM owners and managers in your business? Don't leave it to chance. Do it Best offers training to position you for success far into the future.
LBM Academy
Annual
This three-day, interactive education combines the concepts of LBM School and School of Design. LBM Academy has course tracks for every role in your business including associates, designers, managers, and owners. Join us for this great networking event where you'll leave more knowledgeable, more connected, and more confident in your selling.
Leadership Development Institute
Multiple Sessions Annually
LDI's unique 5-day program provides tools and education to understand why people do what they do and how leaders can effectively manage themselves, their team, and their business. This program will help attendees grow as leaders, while learning from industry peers and interacting with leadership experts.